The Allure of The Longing APK | An Unconventional Gaming Experience
Have you ever stumbled upon a game that dared to be different? I mean, truly stand out? Well, that's what The Longing APK did. In a gaming world jam-packed with action, thrillers, and fast-paced adventures, here's a game that said, "Let's slow down a bit, shall we?". This isn't your everyday game. It's a testament to patience. It's an experience. Crafted brilliantly by Studio Seufz, The Longing doesn't ask you to jump, shoot, or run. And guess what? This wait isn't just on your PC or console. With the game's Android version, this intriguing experience can be right in your pocket.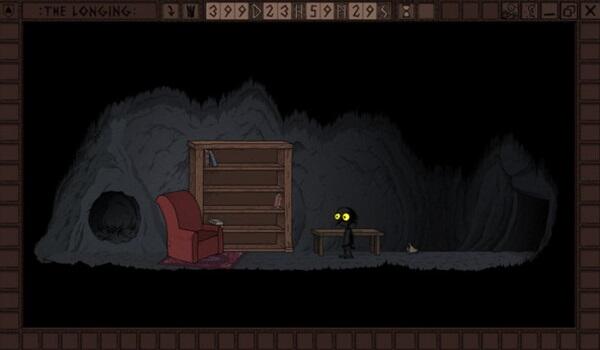 Background and Conception of The Longing APK Latest Version
Before diving deep into the gameplay, it's essential to appreciate the creative brains behind this masterpiece. Anselm Pyta didn't just pull this game out of thin air. Nope. His inspiration was rooted in history and legends. Ever heard of the Kyffhäuser legend? This captivating story that revolves around the mysterious Barbarossa Cave was what sparked the idea for The Longing.
At the heart of this game is a profound emotion - loneliness. And to deepen that sentiment, the game's ambiance is set with dungeon synth music. It's not just any choice of background tunes; this music reflects the game's core, making the underground setting feel so much more…alive. Or should I say, intriguingly desolate?
Gameplay Mechanics of The Longing Game
Imagine this: a game that unfolds over 400 real days. Days, not minutes or hours. Your mission? Well, it's primarily to wait. But before you roll your eyes and say "Next!", hold on a second. You're given charge of a creature named the Shade. This peculiar character isn't basking in sunlight or dancing in meadows. Instead, it's dwelling deep underground, in its own vast, sprawling kingdom. However, don't let the premise fool you. While waiting is a part of the game, the Shade isn't just twiddling its thumbs. This world below is packed with activities. From exploring deep caverns to immersing in ancient texts, there's a world to uncover.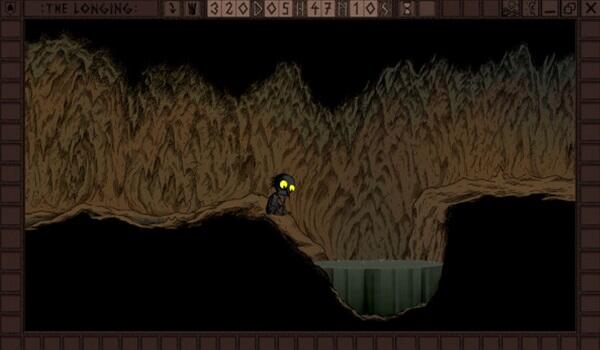 And for those raising an eyebrow at the 400-day thing, here's the clincher: you have control over time. Well, sort of. The Longing APK Download version lets players tinker with in-game time. Engage the Shade in particular activities, especially within its quaint dwelling, and you can speed things up. So, if you want to race ahead, dive into a book or get decorating.
It challenges every norm. Each decision, from where the Shade roams to the paths it treads, rests with you. And these choices aren't without their ripple effects. Oh, and did I mention puzzles? The game's scattered with them, testing your patience and wits.
You might have come across the term "idle game" once or twice. If you're picturing something along those lines, you're on the right track. But The Longing takes it up a notch. Some of its features let the Shade be its own boss. So if you fancy a more laid-back approach, let the Shade do its thing.
Platforms and Availability
Okay, so you're intrigued. "Where can I try this out?" I hear you ask. Well, here's the good news: The Longing isn't a fussy game. Initially, this gem was crafted for Windows. But as its charm spread, so did its reach. From Mac and Linux to even Nintendo Switch, this game has been embraced far and wide.
But hold onto your hats, Android users! The game version brings this epic journey right to your mobile device. Whether you're on a long commute or just lounging around, you can delve into the Shade's world on the go. So, if you're eager to jump in, all you need to do is scout your app store for The Longing Descargar Para Android. And voilà! You're all set for a unique gaming expedition.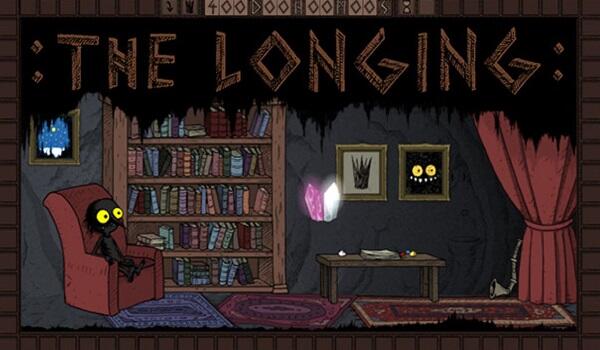 Reception and Impact of The Longing Descargar APK
Launching a game with such an unconventional premise? It's gutsy. Yet, the risk has paid off splendidly. It's a refreshing break from the relentless rush of action-packed titles flooding the market.
The beauty of The Longing APK Android lies not just in its unique mechanics but in the sheer depth it offers. Players find solace in its slower pace. The mix of hauntingly beautiful art and atmospheric music amplifies its allure.
And what's more impressive? This game has managed to evoke genuine introspection among its players, nudging them to ponder solitude, patience, and time. That's not an emotion you expect from your average game.
Modding and Community Engagement
But what truly makes The Longing Download APK a standout is its thriving community. A game that pushes boundaries tends to attract a passionate audience. And oh boy, they're engaged. Modders, enthusiasts, and casual players alike have been pulling together, adding their own twists to the Shade's world. From novel puzzles to riveting storylines and fresh graphics, the modding community has been hard at work.
If you're on the hunt for these creative additions, you might want to check out The Longing APK Obb. Some mods have even received the ultimate nod – an official integration into the core game. That's some serious recognition!
User Experience and Advantages/Disadvantages of Descargar The Longing APK
User Reviews
Before we delve into the benefits and disadvantages of the game, allow's take a moment to hear from some users who have embarked on this awesome gaming journey:
Review 1: "The Longing is not like any sport I've ever played. It's a masterpiece of patience and contemplation. The sluggish, deliberate pace encourages you to take pleasure in every moment, and the deep, mysterious global under the floor stored me engaged for months. Highly recommended for those in search of a truly specific gaming enjoy".
Review 2: "At first, I changed into skeptical approximately a game that required ready, but The Longing amazed me. It's a meditative revel-in that encourages you to mirror on lifestyle's gradual moments. The capacity to form the Shade's global and the thoughts-bending puzzles make it a true gem".
Review 3: "The Longing isn't for all people, but in case you're an affected person and enjoy an extra introspective gaming experience, it is worth a try. The 400-day length would possibly seem daunting, but time flies while you're engrossed within the Shade's international. Just be prepared for a slower, extra-contemplative journey".
Now that we've heard from some players, permit's smash down the benefits and disadvantages of the game.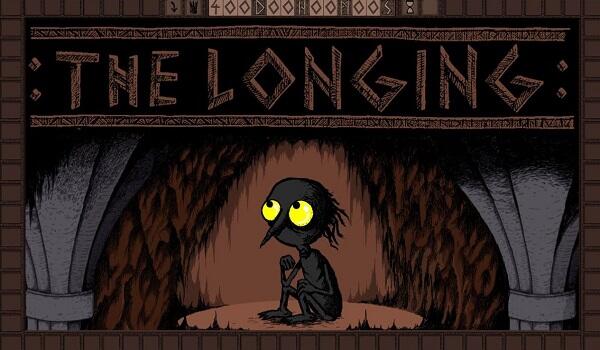 Advantages
Unique and Thought-Provoking: The Longing gives a gaming revel not like any other, encouraging players to contemplate topics of endurance, solitude, and time.
Beautiful Art and Music: The game's stunning visuals and atmospheric track create an immersive and hauntingly beautiful global.
Endless Possibilities: With multiple endings and the freedom to shape the Shade's world, The Longing offers a high level of replayability.
Engaging Community: The sport's thriving network of gamers and modders adds depth to the experience, with innovative additions and discussions.
A Game of Introspection: The game is going past gaming; it encourages introspection and mirrored images, making it a unique and meaningful experience.
Disadvantages
Not for Impatient Players: If you prefer fast-paced action, The game may feel slow and uneventful.
Long Duration: The 400-day duration of the game can be intimidating, requiring a long-term commitment.
Limited Appeal: The game's introspective and patient nature may not appeal to all gamers, making it a niche experience.
Learning Curve: Some players may find the game's mechanics and puzzles challenging to grasp initially.
Minimal Interaction: The Shade can operate independently, which may lead to a lack of engagement for players seeking more direct control.
Conclusion and Final Thoughts
The Longing APK isn't your run-of-the-mill game. It's an emotion. A journey, a meditation on time and solitude. Whether you're starting with the game's Latest Version or the original, it promises a unique adventure. For others, it might be an acquired taste. But one thing's for sure: once you start, it's hard to step away. You'll find yourself returning, checking in on the Shade, and getting lost in its sprawling underground world. So, download it and begin your amazing adventure today!