What is Sms Bomber APK Mod 2023
Sms Bomber APK Mod 2023 is an application that allows you to set up sending messages to your friends continuously for free, which you can use to make your friends angry without anyone knowing. It's fun to sit in a coffee shop and hear your friends wince at being disturbed.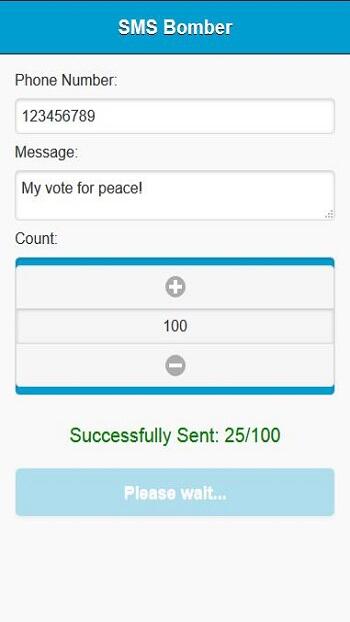 Sms Bomber APK is an application that allows installation to send up to 200 virtual messages to a certain phone number to tease, many people around the world feel excited about this because this is an application to tease loved ones. very good.
Main features of Sms Bomber APK.
Sms Bomber APK is a completely free application, users can download Sms Bomber APK free from a 3rd party and install it on the phone without fear of viruses. Moreover, Sms Bomber APK is an application on mobile devices, implemented by computer servers to send virtual messages to any phone number. You can send up to 200 duplicate messages to any phone number to annoy or tease your friends and family, users can set the time, speed, and the number of messages to be sent. In addition, the application also allows you to send Emails to your friends without them knowing, just one click and you can unleash teasing your friends.
Simple interface, compatible with all phones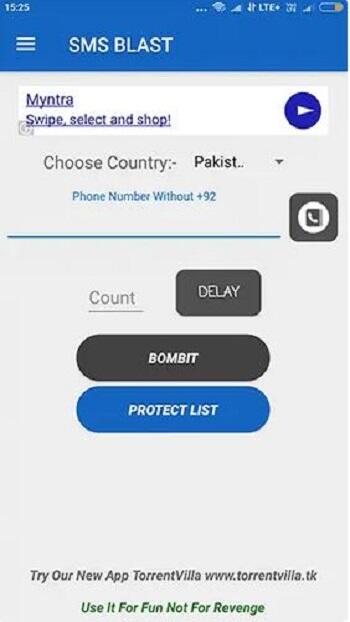 Sms Bomber APK anonymizes the sender, so if you don't want your friends to find out it's you, then Sms Bomber APK helps you with that, the messages are anonymized so you can't be detected. Especially, Sms Bomber APK is a safe and virus-free application that harms your phone, you can freely download and install it without fear of affecting your phone's information or software.
How to download and install Sms Bomber APK for your phone.
Sms Bomber APK is not available on the Google play store for you to download, so you can only Sms Bomber APK download through a 3rd party website.
Step 1: Visit the 3rd website and download the file Sms Bomber APK free download the latest version Sms Bomber APK 2023 to your device.
Step 2: Enable allow installation of 3rd party apps for your phone by opening settings > apps > unknown apps > allow installation.
Step 3: Open the file containing the newly downloaded Sms Bomber APK 2023 file and enable the installation.
Step 4: After the installation is complete, open the application and use it.
Please pay attention that always downloads Sms Bomber APK download latest version which is updated to have many good features, not download old version Sms Bomber APK download.
Instructions for using Sms Bomber APK Mod 2023
Using Sms Bomber APK is also very simple and convenient
Step 1: Open the newly installed Sms Bomber APK 2023 application
Step 2: Enter the phone number you want to send the teasing message to
Step 3: Fill in information such as the number of messages you want to send, start time, delay of each message
Step 4: Click "Bombit" to start execution
When you feel satisfied with the number of messages teasing friends and relatives, you can stop at any time to avoid causing discomfort and anger.
Frequently asked questions
Is it possible to use Sms Bomber APK for IOS?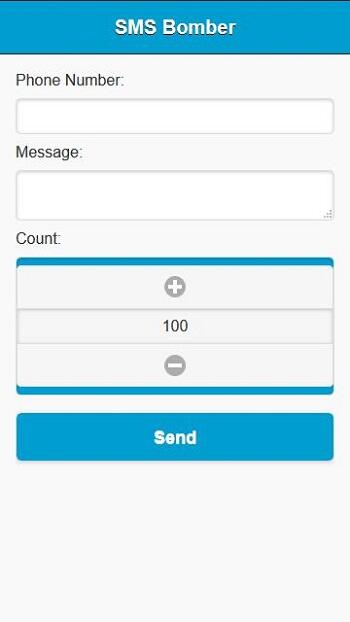 Sms Bomber APK allows you to download and install on both Android and Ios operating systems, so you can download.
Why need app permission to install Sms Bomber APK?
Sms Bomber APK is an app not available on the Google play store so you need app permission to install it.
Does Sms Bomber APK allow calling or not?
Currently, Sms Bomber does not have the SMS call bomber apk feature to let users call to harass friends, because this is a feature that has the highest ability to anger others, the publisher is considering whether to release it. life or not.
Does Sms Bomber APK contain viruses that harm the phone?
Sms Bomber APK is an Apk file that is completely free of viruses that harm the phone, however, you need to pay attention to the 3rd website that provides the Apk file reputable or not.
In Conclusion
Sms Bomber APK is an extremely good friend prank application, use Sms Bomber APK to install and send teasing messages to your friends and relatives. It's interesting how you can annoy other people without being detected. However, do not abuse it too much because it is possible that when you are discovered you will be hated by your relatives or friends.
See some other Social applications such as: Instander APK
Reasons to download Sms Bomber APK: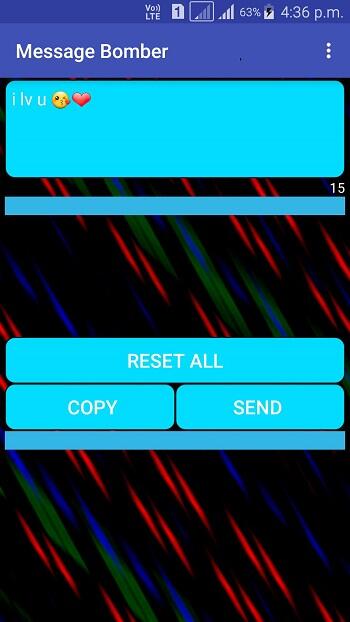 For the default or older versions of Sms Bomber, most of the special features and support tools in Sms Bomber are limited and require users to spend extra money to be able to experience all the features superior features. Understanding this, game developers have created Sms Bomber APK software to patch common errors in default or old versions.
Especially, when using this version of Sms Bomber APK Mod, users do not have to pay any extra costs and still experience all the special features of Sms Bomber APK, errors in interface or functions are improved grant. Not only brings a better experience but also provides many tools to serve the user's purpose. Download Sms Bomber APK Mod 2023 now to experience the application most smoothly and optimally, just download it once and use it for free forever.