Unleash the Power of Pranks | Dive into the World of Message Bomber APK
It's human nature to take pleasure in light-hearted pranks every so often, whether or not it's sneaking up on a person or playing a harmless funny story to loosen up a dismal day. But what if we cautioned you there may be an app out there that has revolutionized pranking recreation? Say hey to Message Bomber APK – your new virtual partner in crime, designed to ship a flurry of messages to an unsuspecting recipient, offering each amusement and slight frustration in equal measures.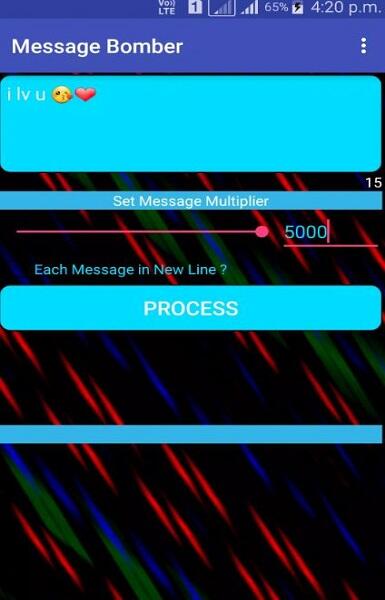 An Overview of Message Bomber App APK
The app is tailored for the mischievous ones, this app allows customers to ship masses of messages to a single recipient with an unmarried tap. It's a multi-faceted device that combines the artwork of pranking with functions that make it stand head and shoulders above the relaxation.
The specialty of this utility doesn't simply prevent sending bulk messages. Ever thought of worrying about the pesky spam callers? The Call Bomber APK affords a golden possibility to expose the tables and deliver them a taste of their very personal remedy. With the capability to ship over two hundred personalized messages simultaneously, users can hold their identification underneath wraps, handing over pranks anonymously. And the cherry on the pinnacle? No login or registration is needed.
Attractive Features of Unlimited Call Bomber APK
Now that we have highlighted a number of the most thrilling functions, allow's take a more in-depth examination of the appealing elements that make the app a have-to-attempt app:
Block Spammers
The app offers an entertaining way to cope with them. By flooding their phones with messages, you may ship a clear message that their spammy behavior is unwelcome.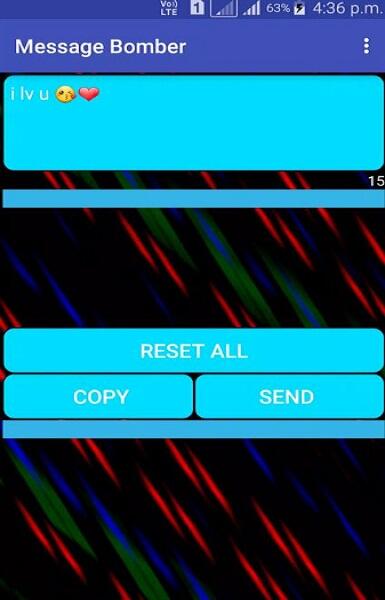 Prank Messages to Loved Ones
The app's potential to carry out without requiring users to log in or sign on guarantees complete anonymity. You can ship custom-designed messages to friends and family, using the app's capacity to send over 2 hundred messages simultaneously. The possibilities for revolutionary pranks are virtually countless.
User-Friendly Interface
SMS Bomber APK prides itself on offering an easy and interactive personal interface. From the home web page, all the app's content material is without problems on hand and understandable. Even in case you're new to message-bombing apps, you'll discover this one a breeze to use. It's designed to make your enjoyment smooth and enjoyable.
Author's Experience and Advantages/Disadvantages of Whatsapp Bomber Message
Advantages
Versatility: Send messages across exceptional platforms, making sure a much broader attain.
User-friendly Design: Its intuitive interface ensures even the least tech-savvy people can use it with ease.
Anonymous Pranking: No want to expose your identity, ensuring you may prank without repercussions.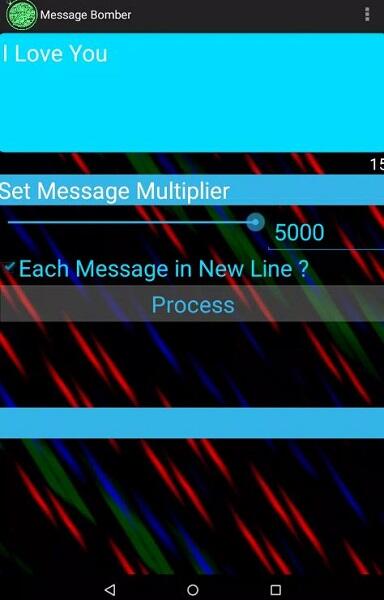 Disadvantages
Potential for misuse: If used irresponsibly, it can lead to harassment.
Dependence on net connectivity: A vulnerable connection might restrict the app's overall performance.
Overwhelming recipients: Excessive pranking might also result in frustration for the recipient.
FAQs about Message Bomber APK Download
Is it secure to download this app from TechZapk.net?
Yes, this website is dependent on the source you can set up this app.
How to download the app?
Navigate to the legit website or app, locate the app, and observe the download instructions.
Is this app stable to put in?
While the app itself is designed for leisure and entertainment, typically make sure to download it from a relied-on delivery to keep away from malware or exceptional functionality problems.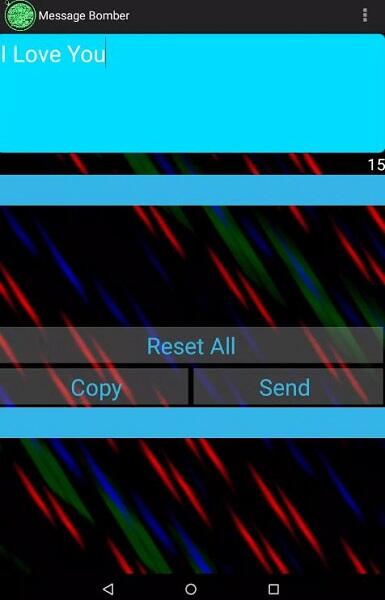 Conclusion
Message Bomber APK is certainly a totally unique tool, blending fun, attractive functionality, and finesse in one app. With its remarkable interface, bendy capabilities, and the ability for amusement, it has carved a spot for itself inside worldwide messaging apps. So, download it and discover the high-quality features of this app!