Jump Assemble MOBA APK | A Revolutionary Fusion of Iconic Characters & Thrilling MOBA Gameplay!
In a digital era where MOBA (Multiplayer Online Battle Arena) games are captivating hearts worldwide, Jump Assemble MOBA APK emerges as a refreshing entrant. It doesn't just add another number to the list but brings a charismatic twist to the table, offering an enthralling union of the intense MOBA format with beloved anime characters. Imagine having Goku, Naruto, Luffy, and other iconic figures from the Weekly Shōnen Jump manga series not just on posters or TV screens, but right at your fingertips, ready for action!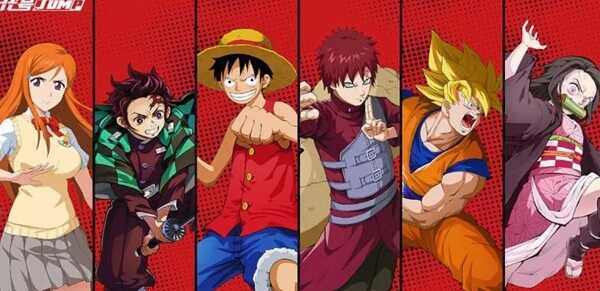 Game Overview the Game
Anime Meets MOBA
It spins a web where fantasy meets strategy, and animation meets gaming. We are talking about a space where the colossal universes of famous animes intersect. It's an arena where the might of Goku's Kamehameha and the swiftness of Naruto's Rasen Shuriken clash, providing a visual and strategic treat for players. For a fan, it's a dream where the lines between favorite animes blur, creating a canvas of electrifying battles and strategic plays.
A Broad Spectrum of Characters
One of the highlights of this game that attracts gamers is the vast of characters. You'll find popular ones like Goku from Dragon Ball, Luffy from One Piece, Ichigo from Bleach, Naruto, and even Tanjiro from Demon Slayer! And there's more to come; the game will keep adding new characters, making it even more fun. Each character looks just like they do in the anime and works well in the game.
Key Features
Intuitive Control System
First things first, let's talk about control. The game ensures that the gaming experience is smooth, with controls that are not just easy to grasp but also efficient for a fast-paced MOBA. With a touchscreen-friendly design, players use the left thumb for character movements and the right one for deploying various abilities. Beginners need not worry; the game introduces one or two skill buttons initially, expanding as you grow in the game.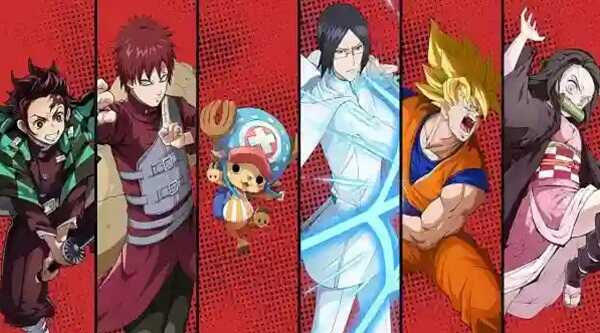 Engaging Combat Mechanics
Jump Assembly MOBA APK pulls you into a whirlwind of 5v5 battles, the core of its gameplay. Here, strategy is king, and choosing characters that complement each other's skills and strengths is crucial. For instance, a balanced team might need a Tank, a character that absorbs damage, creating a safety net for others to launch attacks. Quick decision-making is vital, as the battles are swift, requiring players to think on their feet and strategize in real time. With characters like Tanjiro and Goku on your side, dealing substantial damage in short bursts becomes an exhilarating experience.
Star-studded Character Line-up
The game is not just about random characters fighting; it is a well-curated assembly of stars from the anime world. As you begin, you'll have limited choices, but as you advance, new heroes and their respective skins become available, widening your strategic options and keeping the game visually and strategically engaging. The Jump Assemble Game APK ensures a continuous rollout of updates, with each one bringing new characters and sometimes, skins, keeping the game fresh and players on their toes.
Immersive Game Experience
Attractive Graphics
Imagine stepping into a world that looks like your favorite anime, yet feels as real as any cutting-edge game you've played. That's the beauty of this game. The visuals aren't just about flashy graphics but are an intricate art that mirrors the very essence of anime aesthetics. These are visuals that wouldn't look out of place on a top-end PC or a home console. Such graphic fidelity is a rarity for mobile platforms, but the Jump Assembly APK download offers just that.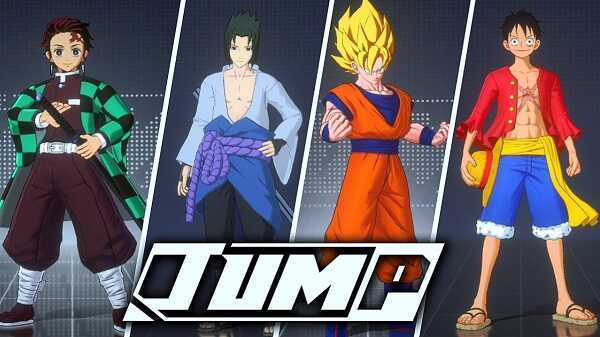 Simplified Gaming Experience
It has made sure its fans don't get tangled in the web of complicated installations. With the Jump Assemble download for Android and the Jump Assembly download for Android, you're only a few taps away from diving into this anime universe. Its user-centric design ensures players, whether they're tech-savvy or not, can easily get the game up and running on their devices.
Audio Excellence
Have you ever watched an anime and thought, "Wow, that background score was epic!" or "That character's catchphrase never gets old!"? This game brings that auditory magic to life. Character catchphrases, the clash of weapons, strategic calls, and riveting background scores; the sound design is immersive, adding layers to the gaming experience. It's not just about hearing but feeling every pulse, clash, and victory cheer.
A Deep Dive into the Characters
Character Origins and Significance
Every character in the game has a legacy, a history that many of us have grown up with. Goku isn't just a character; he symbolizes perseverance. Naruto isn't just a ninja; he embodies dreams and aspirations. Each character's backstory, their trials and tribulations, successes, and iconic moments, have been woven into their gameplay mechanics. This is a tribute to the rich tapestry of stories from the anime world, ensuring players aren't just controlling avatars but legends.
Playing Styles and Strategies
But history is not everything. Strategy is the key to success here. When is the best time for Goku to unleash his rampant Kamehameha? Can Naruto's Rasengan be combined with another character's talents to create a powerful combination? Outside of games, players must think about their opponents, strategize, and perform. Wisdom is also vital in this fight.
Essential Tips for New Players
Game Mechanics Mastery
For newcomers, there's a bit of advice - don't dive into the battles headfirst. Spend some time with the tutorials. The basics are crucial, forming the foundation upon which you can layer your strategies. Jump Assembly APK is designed to be intuitive, but a little practice can make your gaming experience smoother.
The Power of Teamwork
The team has to play to win. No matter how strong they are, lone warriors must be helpless. Communication, organization, and teamwork among teammates can be the difference between an exciting victory and a devastating loss. So attach those headphones, talk to your team, and put together a successful plan.
Character Exploration
Don't just stick to one hero, no matter how much you love them. The real charm of the game lies in its diverse roster. Try different characters, understand their strengths, and weaknesses, and find out which one aligns best with your gaming style. Plus, every game with a new character is a fresh, exciting experience.
Updates and Adaptation
Games evolve, and so should your strategies. With every download update version, new elements get introduced. Be on the lookout for patch notes, adapt to the new meta, and always stay one step ahead of your opponents.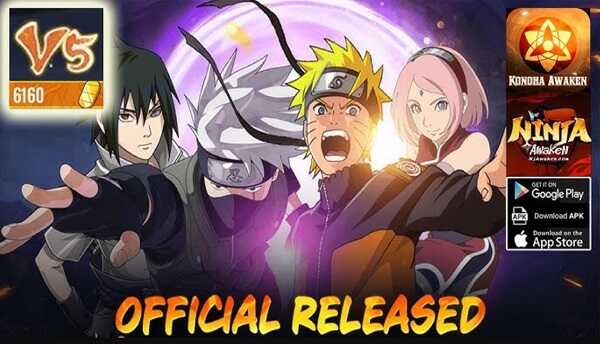 In-game Environment Utility
Lastly, remember that the arena is not just a battleground. It has nooks and crannies, ambush points, hiding spots, and more. Use them to your advantage, strategize with your team, and catch your enemies off guard.
This game isn't just a game - it's like an exciting adventure in your favorite anime worlds. You get to take charge and lead it to victory. So, jump in and start the battles!
Conclusion
Jump Assemble MOBA APK is not just another game on the block. It's a testament to the beauty of blending genres, outstanding anime characters, and an adrenaline-packed strategic playground. Whether you're an anime lover, a MOBA enthusiast, or someone looking for a thrilling gaming experience, this game is bound to captivate your heart and challenge your mind.
So, grab the download and step into a world where anime dreams merge with MOBA reality. Prepare yourself for battles that will test your wits, reflexes, and team spirit. Dive into the universe of it and let your anime heroes lead you to glory!