If you don't like someone, or you want to avoid your loved ones or friends. And you want the feeling of seeing their stunned faces for fun. Then this Bombi Tup Mod APK app will help you to bomb SMS as well as bomb all their calls. In this article, we will introduce to you this Bombi Tup Mod APK application so you can easily use it on your Android phone!
What is Bombi Tup Mod APK App?
Bombi Tup Mod APK is an application used to explode bombs for any phone number you want. All you need to do is just enter that phone number and proceed to send an SMS. Bombi Tup Mod APK application was released mainly for electronic devices under the Android operating system.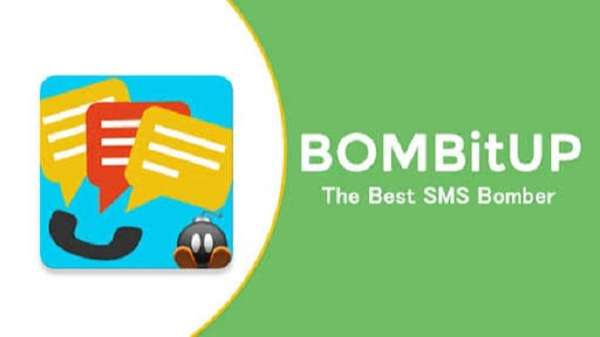 This application is not available on the Google Chplay store system but it will be located on third-party websites.
Bombi Tup Mod APK App Features
Bombi Tup Mod APK is quite a fun but extremely reliable tool, it helps you to prank others without revealing your identity. With the following series of Bombi Tup Mod APK features, it will help you to take down the people you don't like.
Customize SMS
In Bombi Tup Mod APK application via a web browser is Way2sms, this website allows you to freely send unlimited messages with an unlimited number of recipients. You have the right to require an account containing way2sms to do this. And you can register it anytime after downloading the Bombi Tup Mod APK application and this registration will not cost anything.
Anonymous calls
This Bombi Tup Mod APK application is similar to the feature of Anonymous SMS.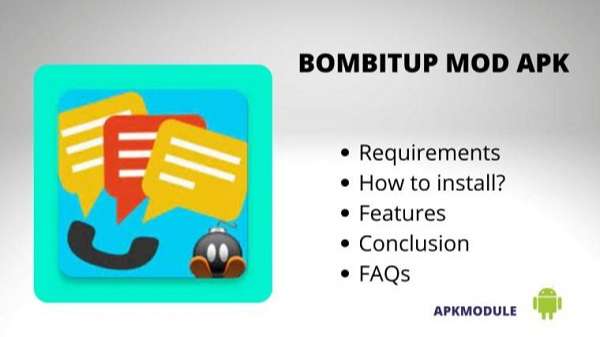 You can use the Bombi Tup Mod APK app to make anonymous calls to anyone you want. And especially those you don't like, please make them uncomfortable with the nuisance through this feature, rest assured you will not be detected.
Send multiple emails to the mailbox
In this Bomni Tup Mod Apk application, you can send an unlimited number of emails to anyone's mailbox, the email will contain various types of content, and you can repeat that action until you are blocked by the recipients of those mailboxes. When you send mail continuously will make their mobile taskbar become extremely cluttered with those different types of emails. Not to mention the email notification noises I believe they will go crazy over this hard play.
Intrusion Protection
If you don't want to use this Bomni Tup Mod Apk application to use bombs to play with other people then you can also use this Bomni Tup Mod Apk application to prevent attacks from other users in the school Schools want to prank you. Ensure your safety, and avoid your troubles by setting up and blocking unknown email sources and phone numbers other than those on your contacts.
Hidden SMS
With this bomb in the application, Bomni Tup Mod Apk is used to attack others.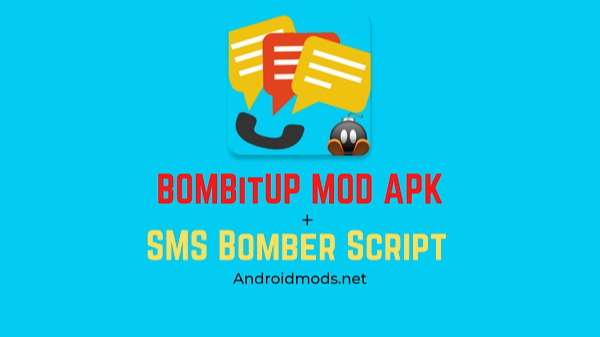 You can prank or tease anyone you hate by sending a bunch of weird, unrelated messages. And also send them non-text link messages. But these messages will no one detect that you send them.
Missed calls
This Bomni Tup Mod Apk application helps you to create a large number of missed calls, those missed calls can happen continuously, which makes the recipient wonder who and cannot respond to the call that. You think going feeling will be very angry right? And they will fall into frustration, want to scream and get mad with a lot of questions about who made these missed calls.
Check for updates
This Bonni Tup Mod Apk app helps you to check newly updated versions quickly with just a few simple taps of clicking the update option at the bottom of its menu toolbar.
Extremely easy to use interface
With an extremely simple and user-friendly design, this Bomni Tup Mod Apk App contains the available Bom Apk file to make the user's pranks very simple. You just need to click, scroll and click to perform a range of features as outlined above.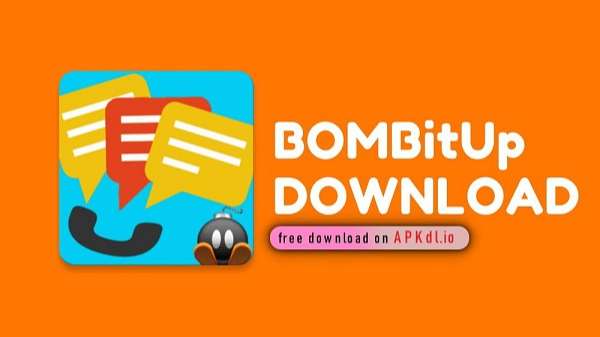 For example, you need to enter any phone number that you want to spam and start the process of bombarding that phone number. It only takes a few minutes to complete your bombing process for the enemy. Likewise, you need to add any phone number you want to bomb.
Conclusion
In this article, we have tried our best to give you all the information about the Bomni Tup Mod Apk application, we hope you will like it and have a wonderful experience. If you have any questions about Bomni Tup Mod Apk, you can leave a comment in the comment section below for us to promptly support and answer. Please share with everyone to experience together.
See more: